There are two kinds of reading you'll do in 7th grade Language Arts:
1. Your own, personal reading
2. Reading for school which we'll call academic reading or close reading
Both kinds of reading are important and necessary.
"Why Read?" by literacy expert Kelly Gallagher
---
Book Suggestions:
Mrs. E's 7th grade book recs
Mrs. E's 8th grade book recs
"Best of" lists from ALA (American Library Association)
Cooperative Children's Book Center best of lists
Best books according to 7th graders near Madison, WI, from Ms. Ripp's classes
Epic Books (tons of great lists)
Alifeofliterarture TikTok account on the NYTimes
---
---
---
THE 7th grade Reading Challenge
That is right, I want you to read more than you've ever read before, now that you are in 7th grade.
I even want you to read 20 (or more) books this year.
I will do it with you!
By the end of the school year.
That means at least 5-ish books a quarter – books read at school and at home, but chosen exclusively by YOU!
Track your books in your red notebook.
Why, do you need to read as much as possible?
TEDtalks on "the power of fiction" 
According to researcher and author Penny Kittle, colleges expect students to read, on average, at least 300-600 pages a week, and many assign more than that.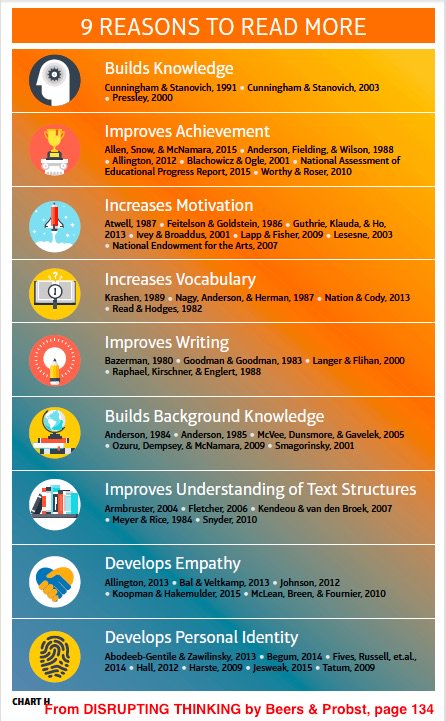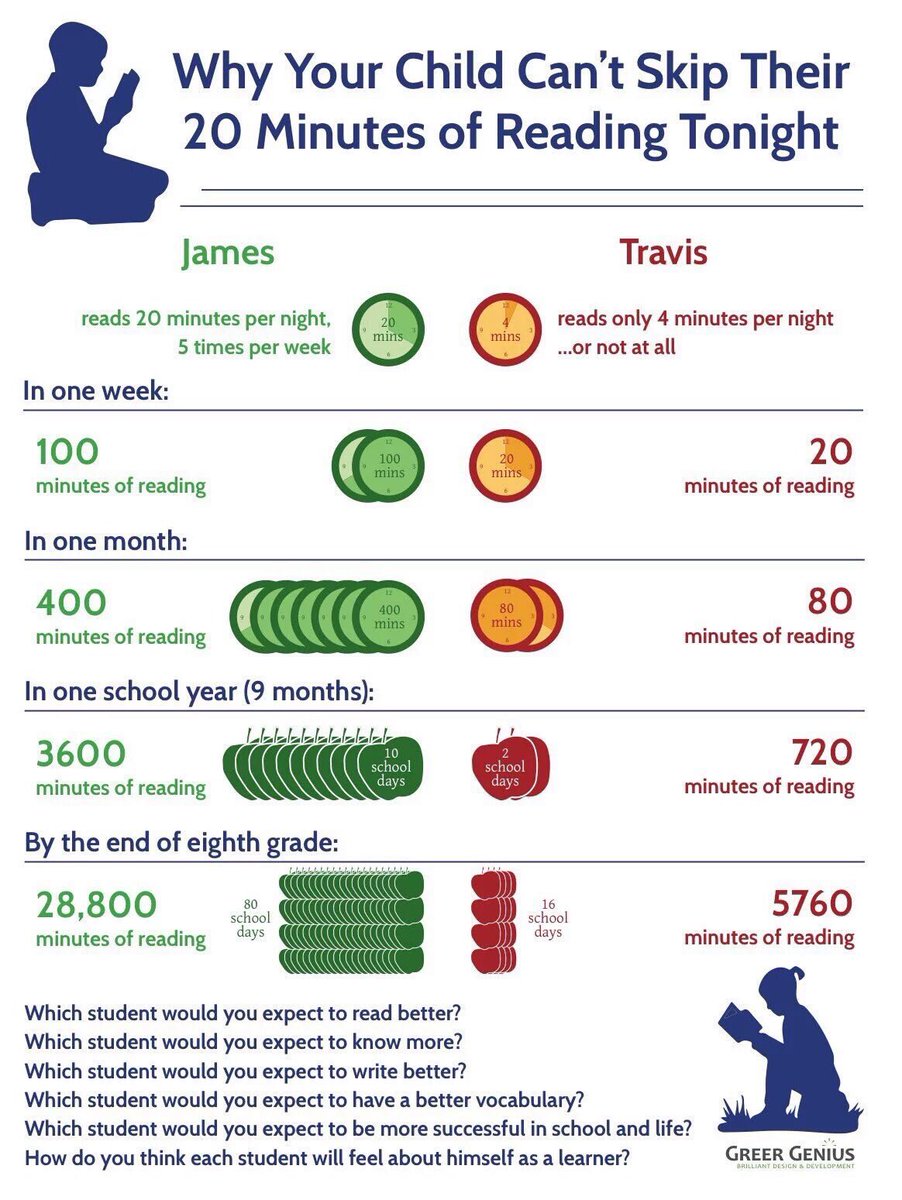 ---
Who are You as a Reader?

7th Grade Reading Challenge
7th Grade Reading Goal – September

Reading Ladder – January
Reading Reflection – April